Secret Agent
Step 1: Fill out the fields and upload your photo!
Step 2: Crop your face by drawing a rectangle with your mouse (or finger)
Congratulations on your new ID. Download your ID and use it anywhere!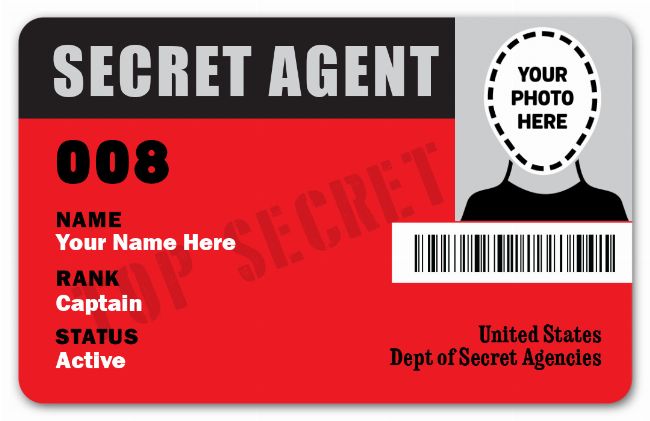 Share:
Description
Prove that you're a secret agent! Or semi-secret!
Category
Action
,
Political
Tips and Notes
If you're registered and logged in, you can manage, save and delete your designs on this page!
Uploaded photos should not be larger than 12 megabytes
Share this page directly using the share buttons, or save the image and upload it.
You can purchase a physical copy of this ID card. After generating your card, click on "buy a real one".
ID cards purchased from our store will not have the "CrazyID.com" watermark that is on the free ones.