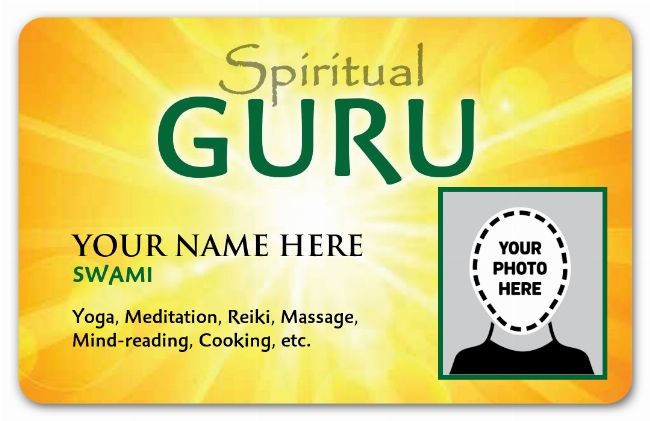 Are you a spiritual teacher? Do you want people to think you are? You've got the card to prove it!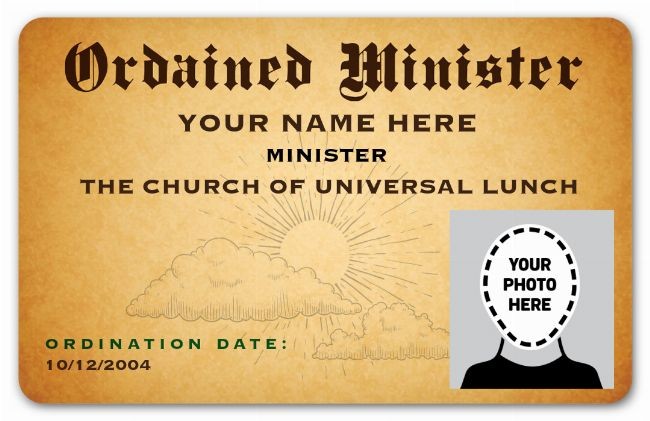 Are you an ordained minister at various online religious organizations? Prove it with this card.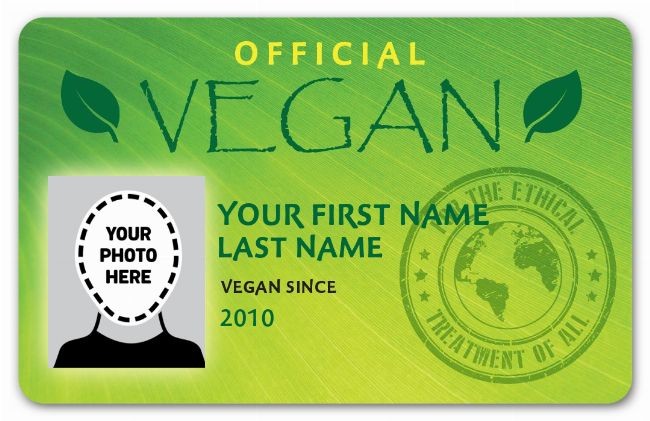 Show the world that you're a vegan! Help spread the love of living things!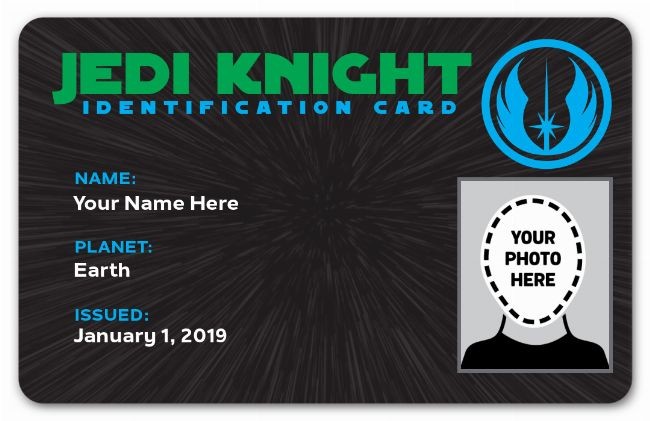 Fans of Star Wars who follow the Jedi path will need these to help them perform Jedi mind tricks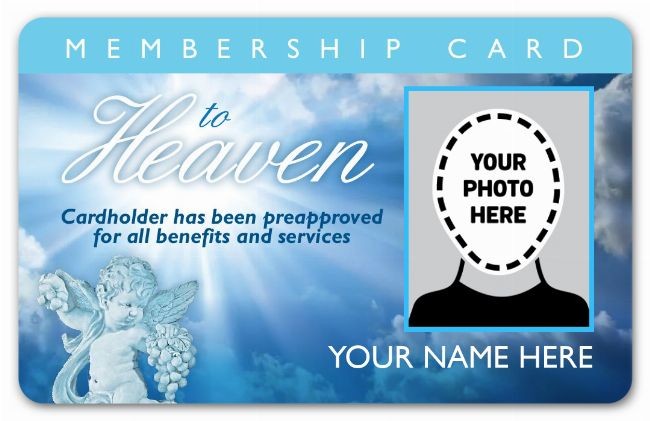 For those who deserve a place in heaven, all privileges apply!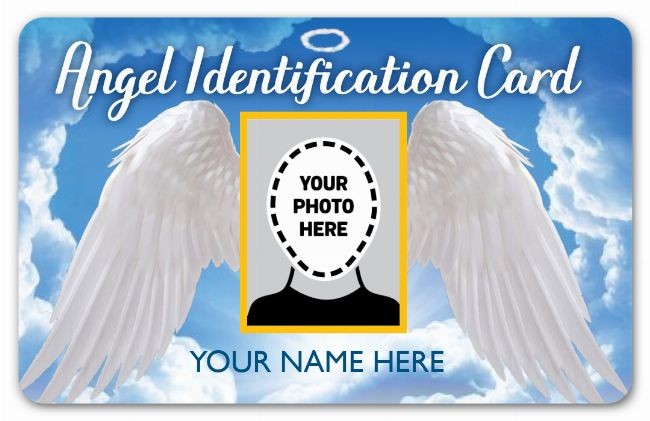 For those who are angels on earth